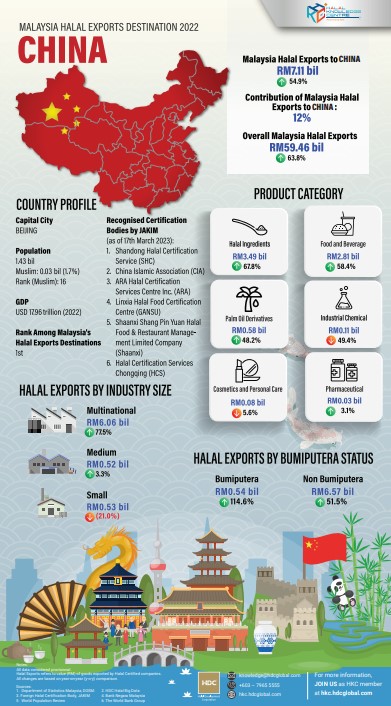 CHINA 2022
31 Jul, 2023
In 2022, the halal industry experienced significant growth between Malaysia and China with Malaysian halal product exports reaching an impressive RM7.11 billion. This marked a remarkable 54.9% incr...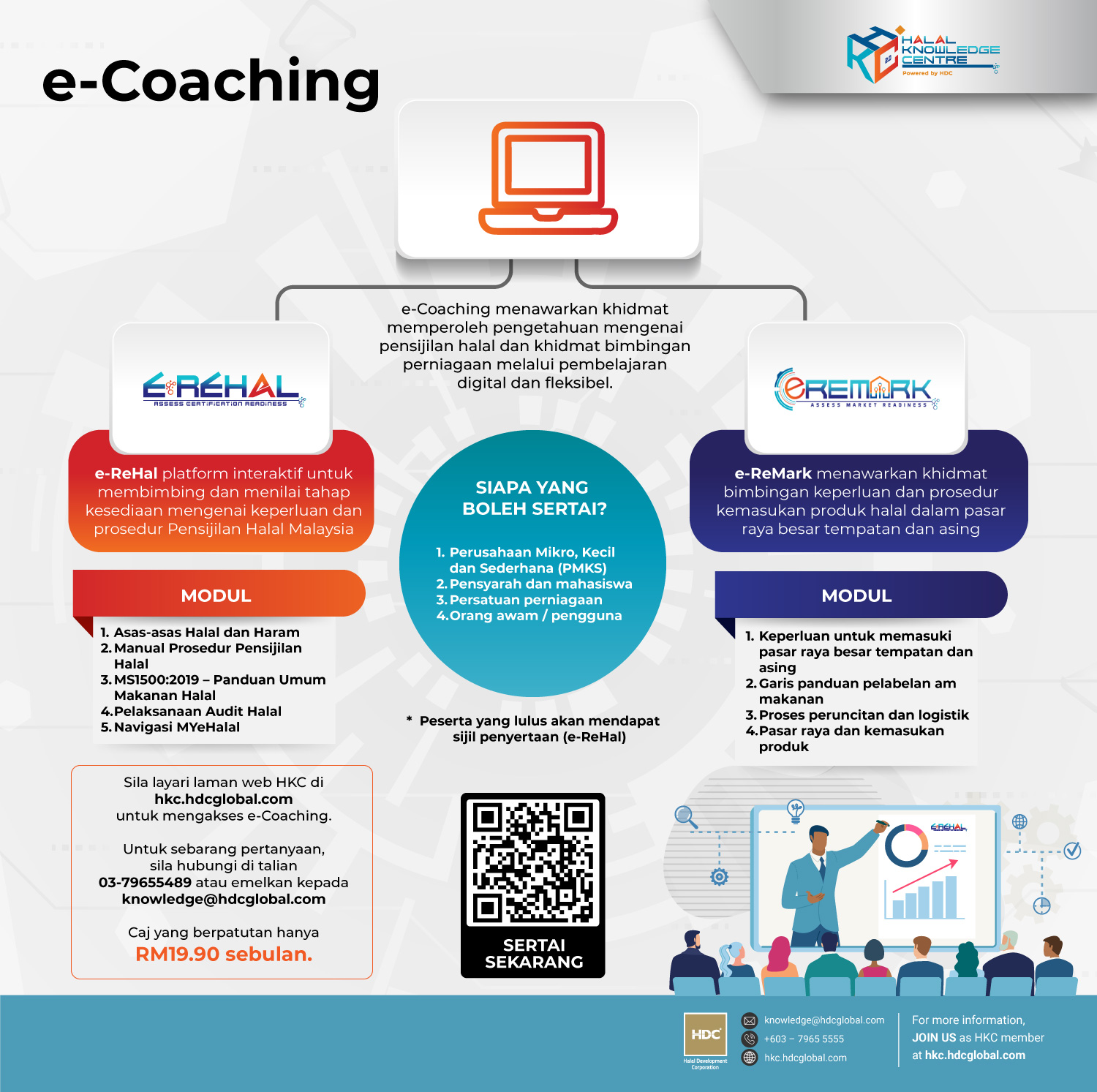 e-Coaching
12 Jul, 2023
e-Coaching menawarkan khidmat memperoleh pengetahuan mengenai pensijilan halal dan khidmat bimbingan perniagaan melalui pembelajaran digital dan fleksibel.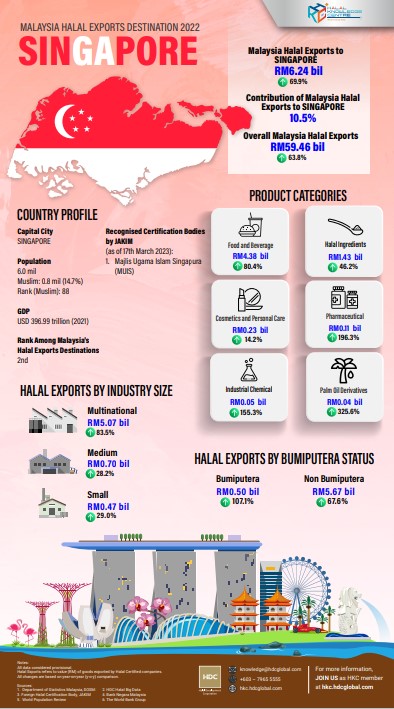 SINGAPORE 2022
10 Jul, 2023
The trade relationship between Malaysia and Singapore in the halal industry has experienced significant growth in 2022. Malaysia's exports of halal products to Singapore reached RM6.24 billion, sho...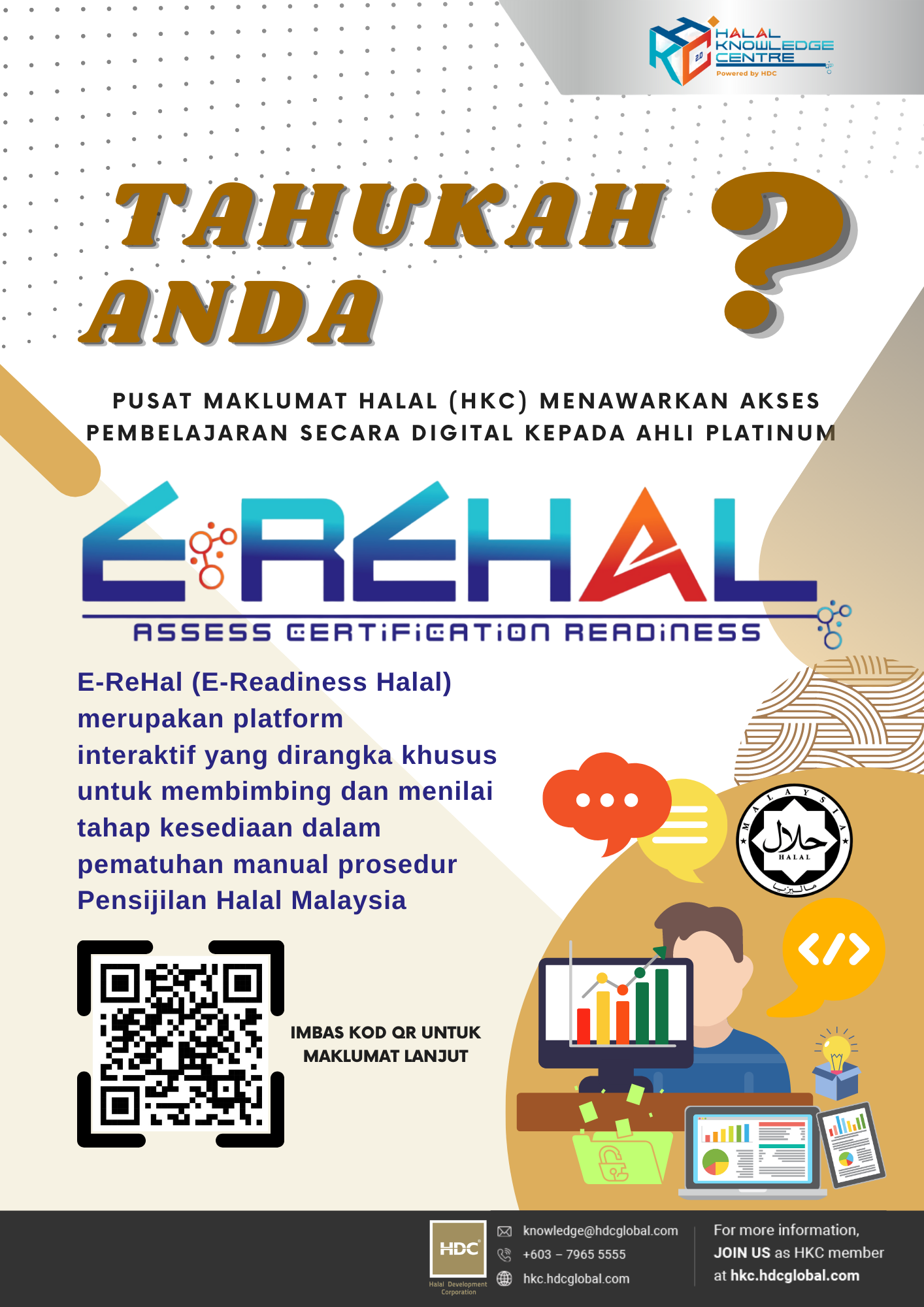 Tahukah Anda? : e-ReHal
22 Jun, 2023
Berita baik buat ahli Platinum, Pusat Maklumat Halal, HKC kerana berpeluang mengakses dan mendapatkan pembelajaran secara digital dengan mudah di platform e-ReHal. e-ReHal atau e-Readin...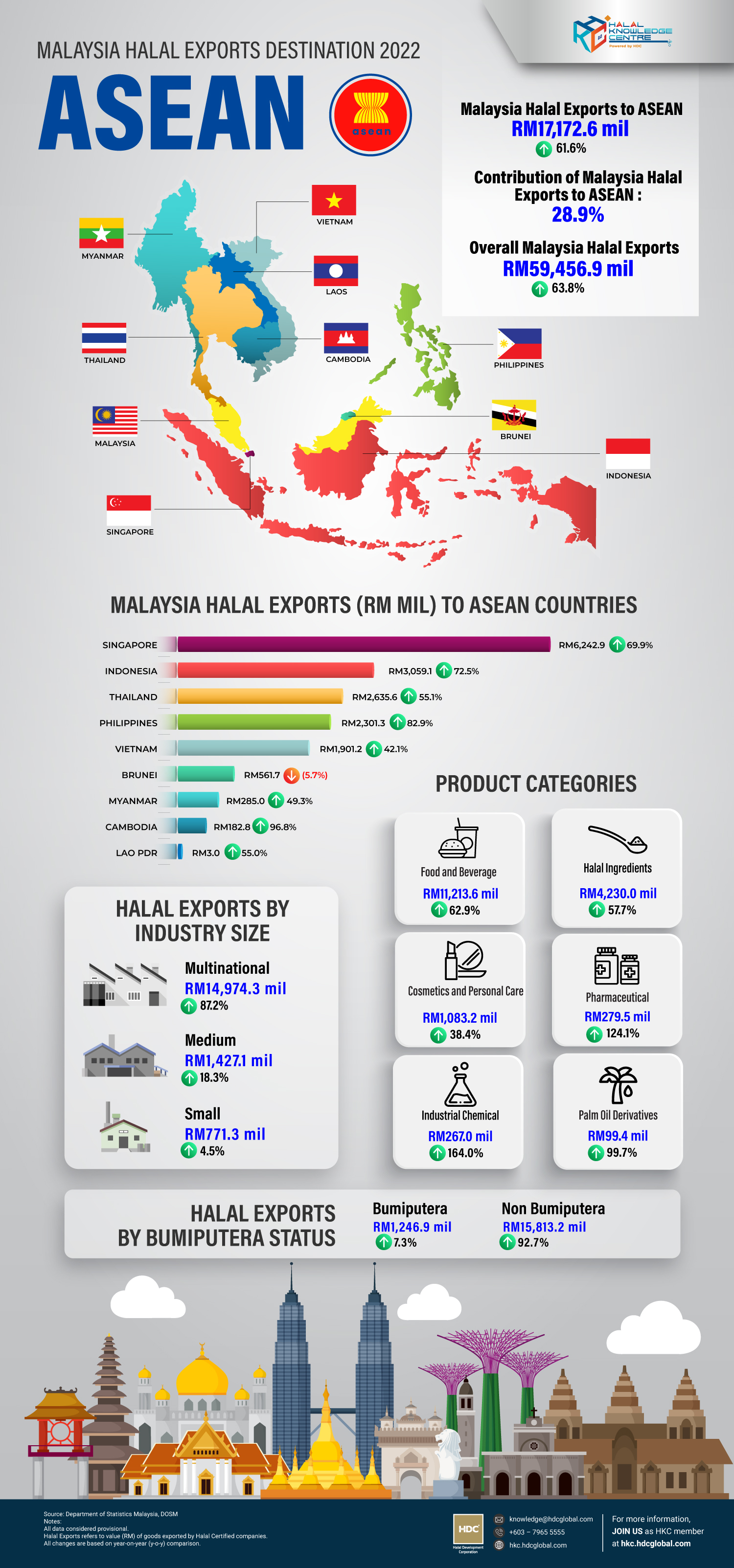 ASEAN 2022
23 May, 2023
Halal exports to ASEAN countries have generally experienced growth, driven by the increasing demand for halal-certified products in the region. This trend reflects the rising awareness and preferen...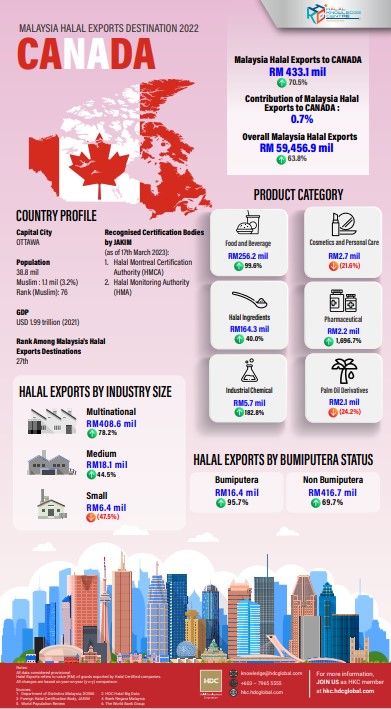 CANADA 2022
09 May, 2023
As of 2023, Malaysia-Canada trade relations continue to thrive with both countries enjoying a strong and mutually beneficial economic partnership. Bilateral trade between the two countries has been...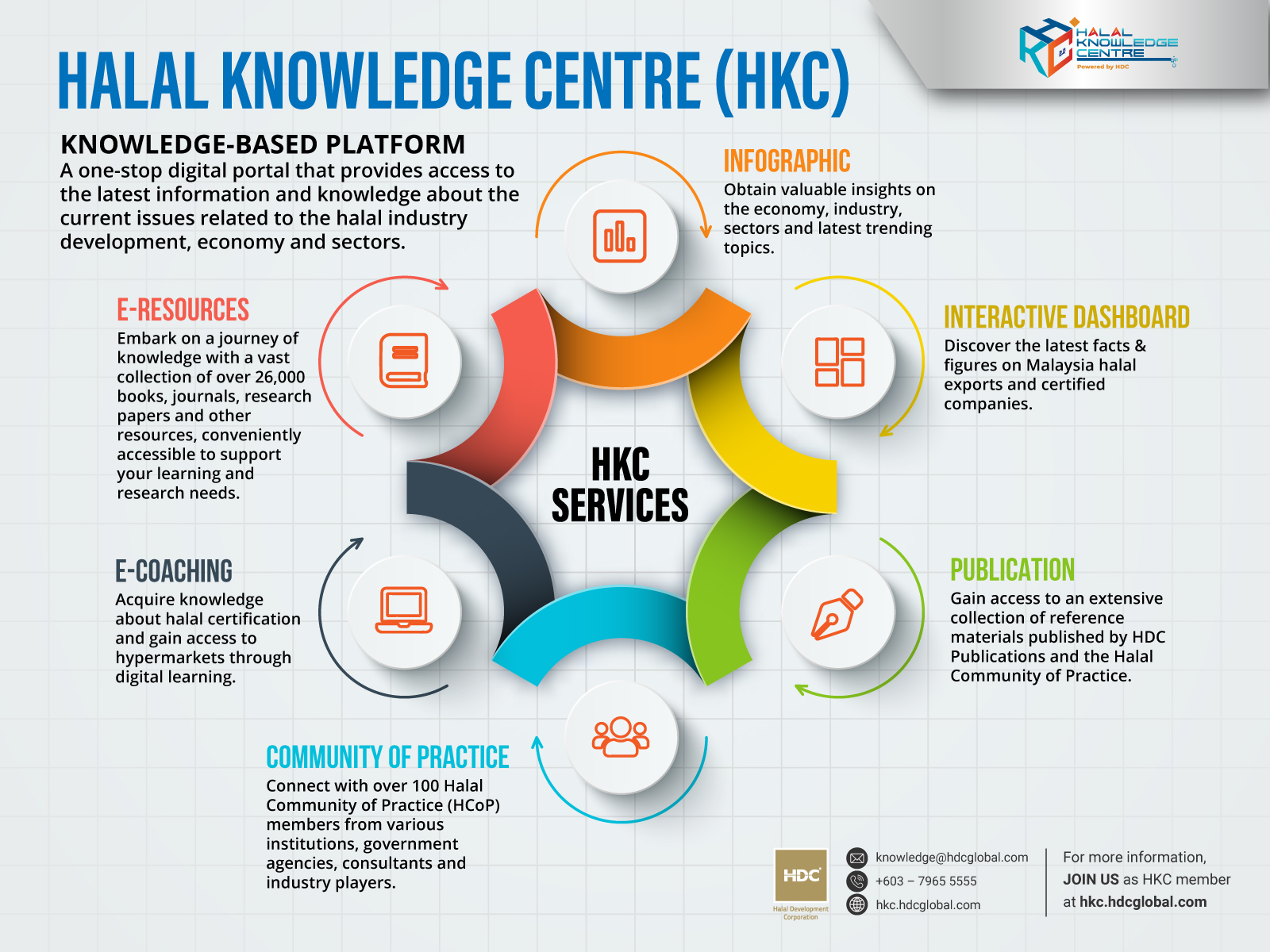 Halal Knowledge Centre (HKC)
18 Apr, 2023
KNOWLEDGE-BASED PLATFORM A one-stop digital portal that provides access to the latest information and knowledge about the current issues related to the halal industry development, economy and...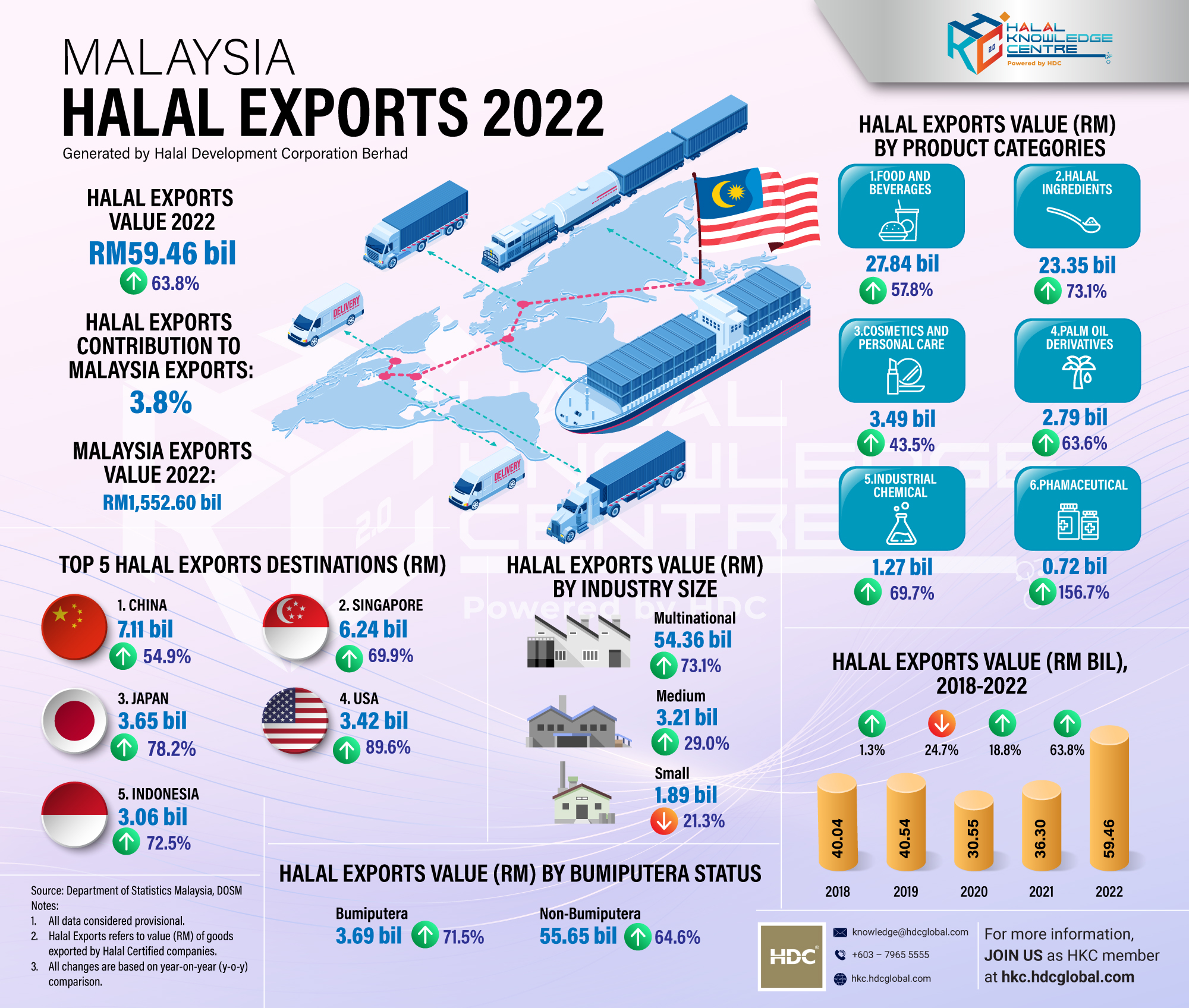 Malaysia Halal Exports 2022
27 Mar, 2023
Malaysia's Halal exports continued to grow in 2022, reaching RM59.46 billion, which is a 63.8% increase from 2021. Despite global economic challenges, this growth highlights the importance of the H...