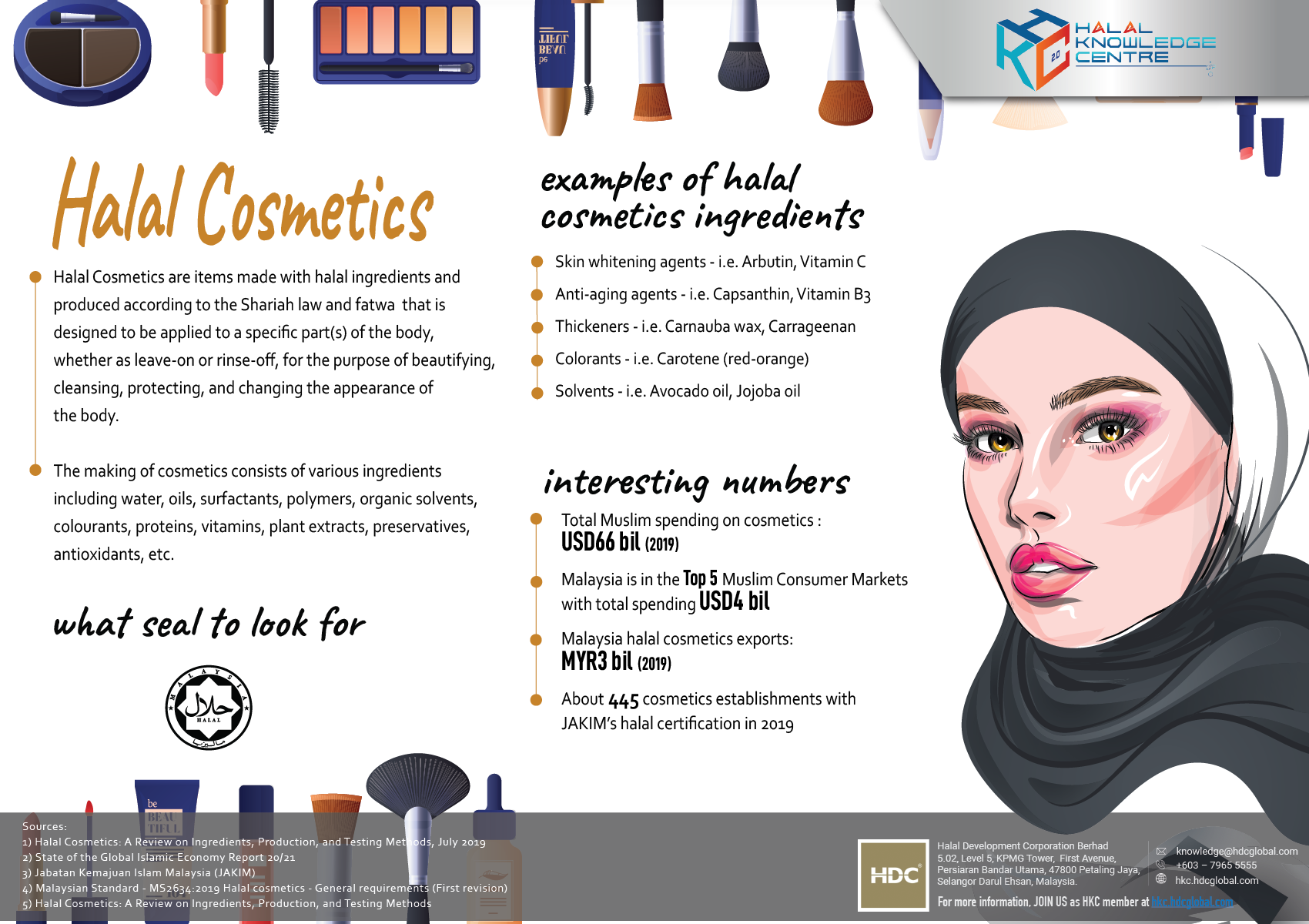 Halal Cosmetics
27 Sep, 2021
Halal Cosmetics are items made with halal ingredients and produced according to the Shariah law and fatwa that is designed to be applied to a specific part(s) of the body, whether as leave-on or ri...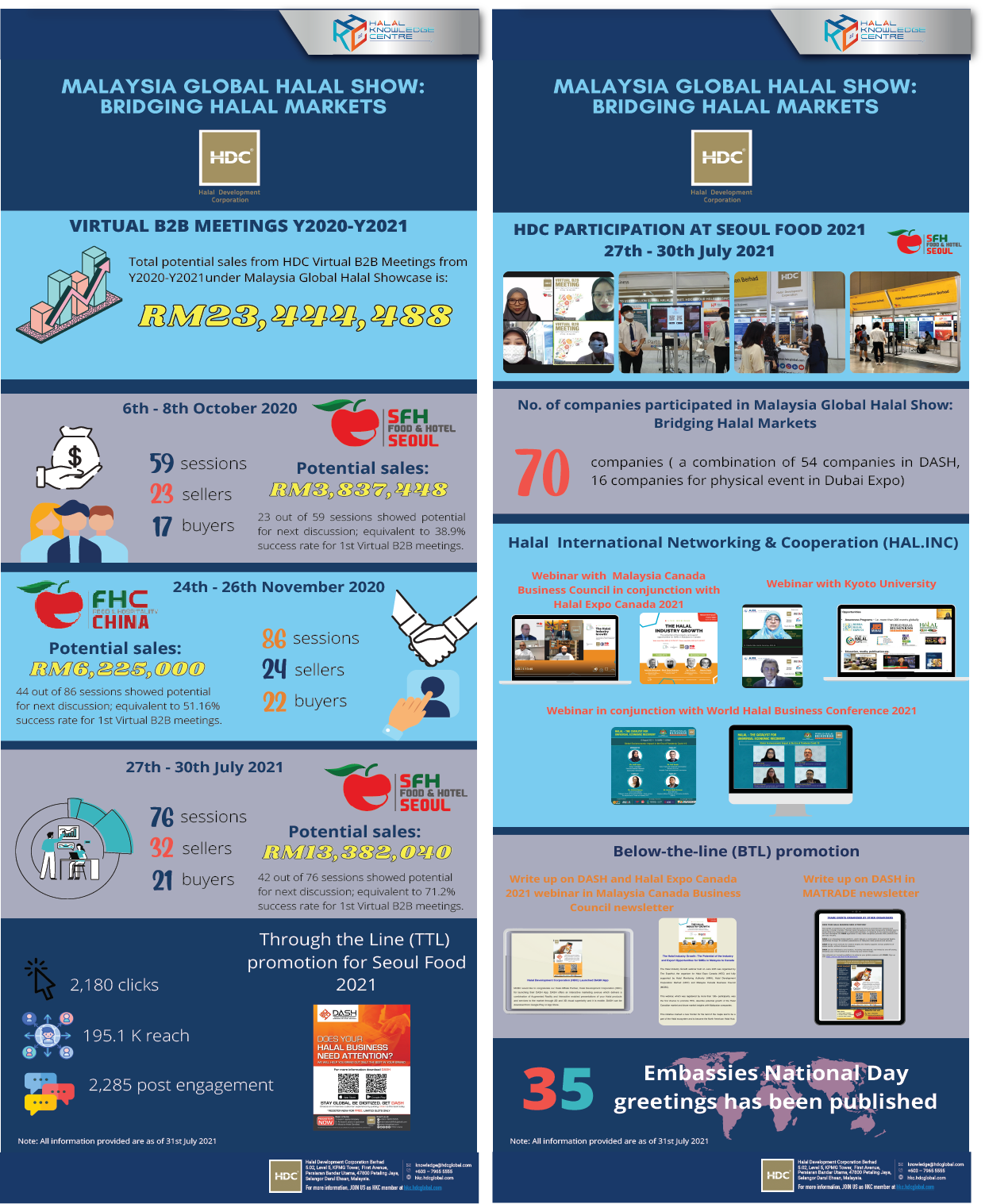 Malaysia Global Halal Show: Bridging Halal...
27 Sep, 2021
The Malaysia Global Halal Show: Bridging the Halal Market is a development program that has two components, namely;
(1) the preparation for the participation of 100 local export-oriented Halal m...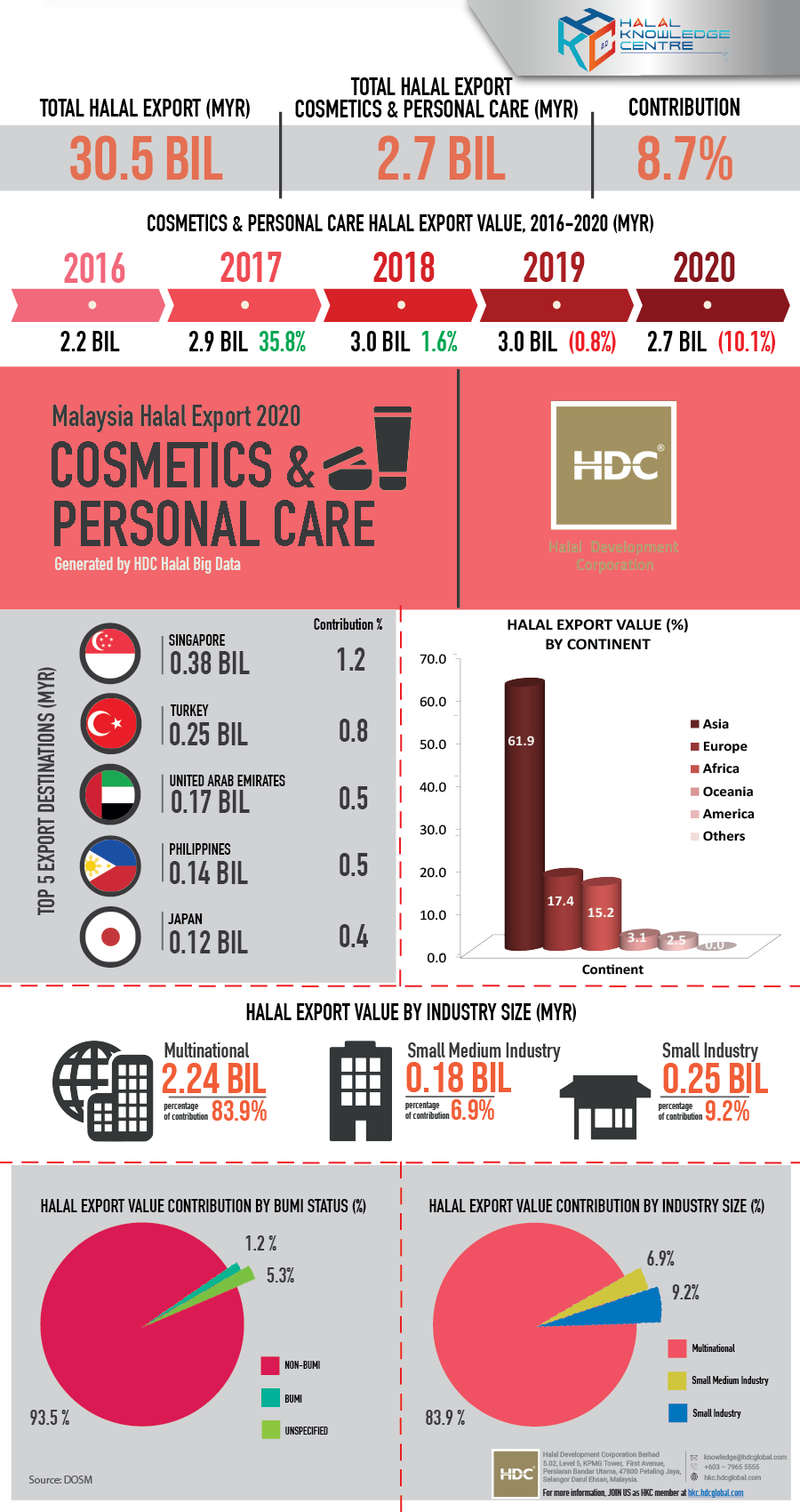 Cosmetics & Personal Care 2020
27 Sep, 2021
Overview of Halal Exports 2020 for Cosmetics & Personal Care category, which consists of a contribution to overall Malaysia exports.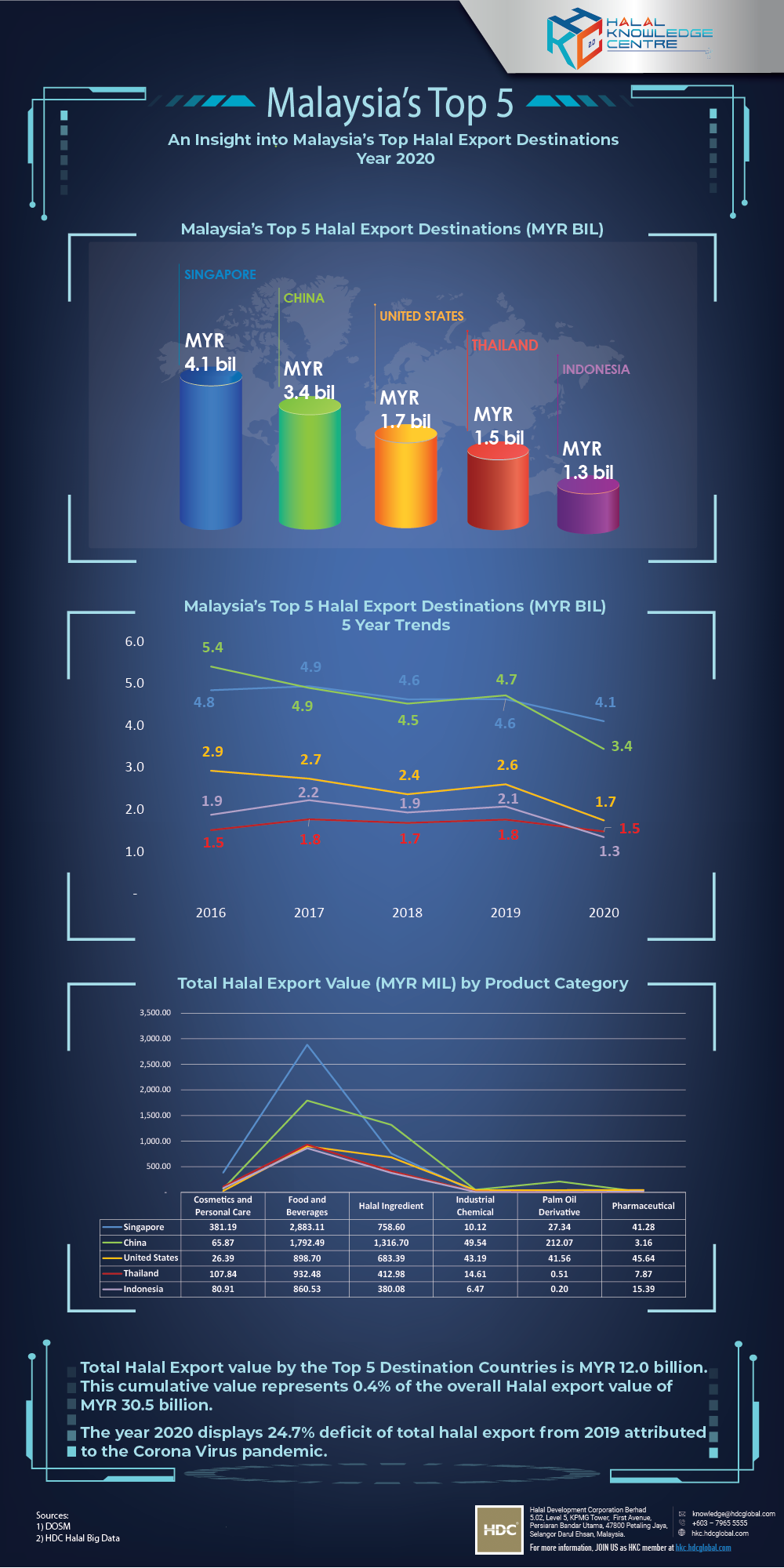 Malaysia's Top 5 Halal Export Destinations...
20 Sep, 2021
Halal Export value by the Top 5 Destination Countries for 2020 was Singapore, China, United States, Thailand and Indonesia. The cumulative value represents 0.4% of the overall Halal export value of...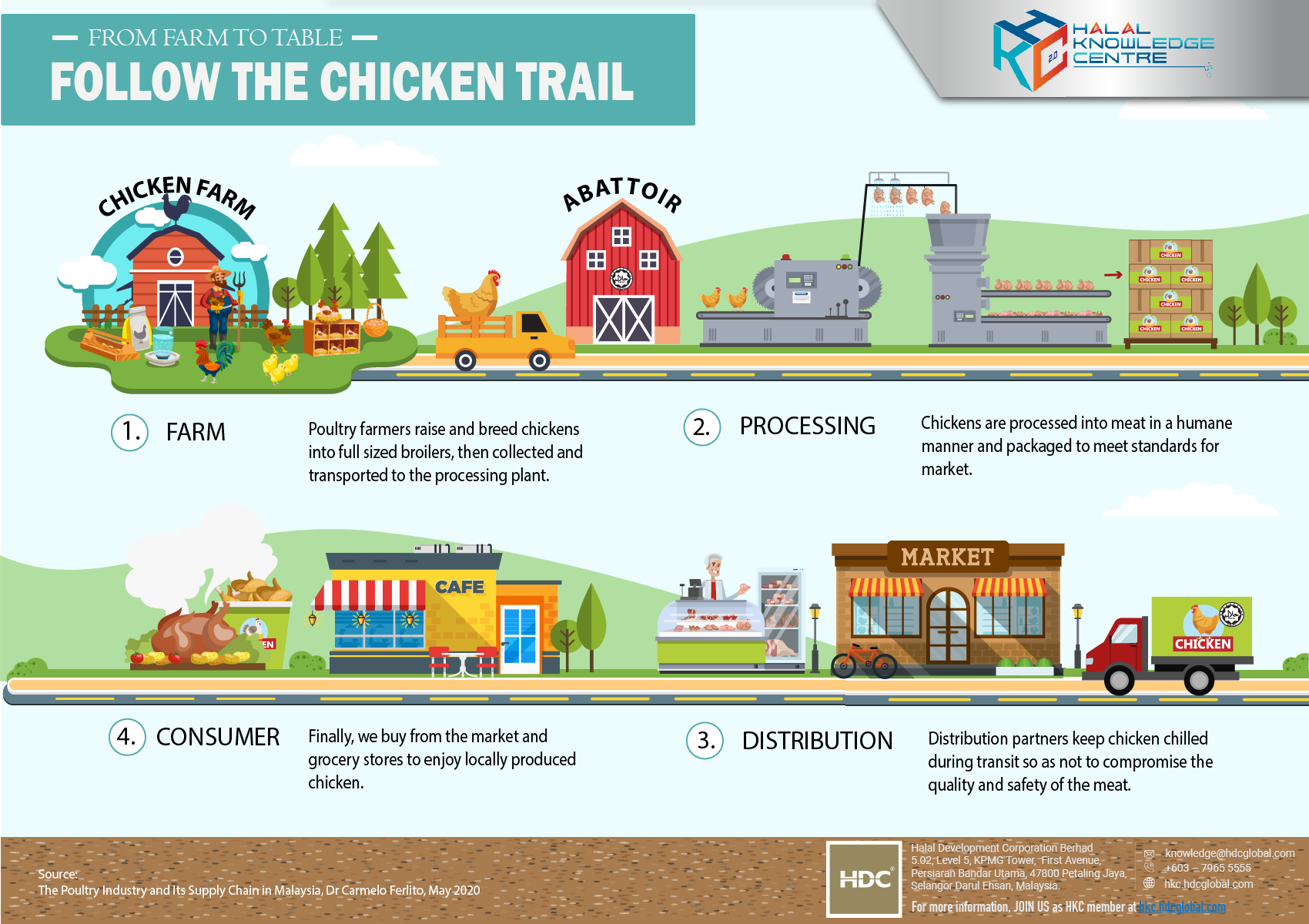 From Farm to Table
20 Sep, 2021
The concept from farm to table can be described as the way foods travel from their origins on a farm to you, the consumer. Generally, it involves on-farm production, processing, distribution and co...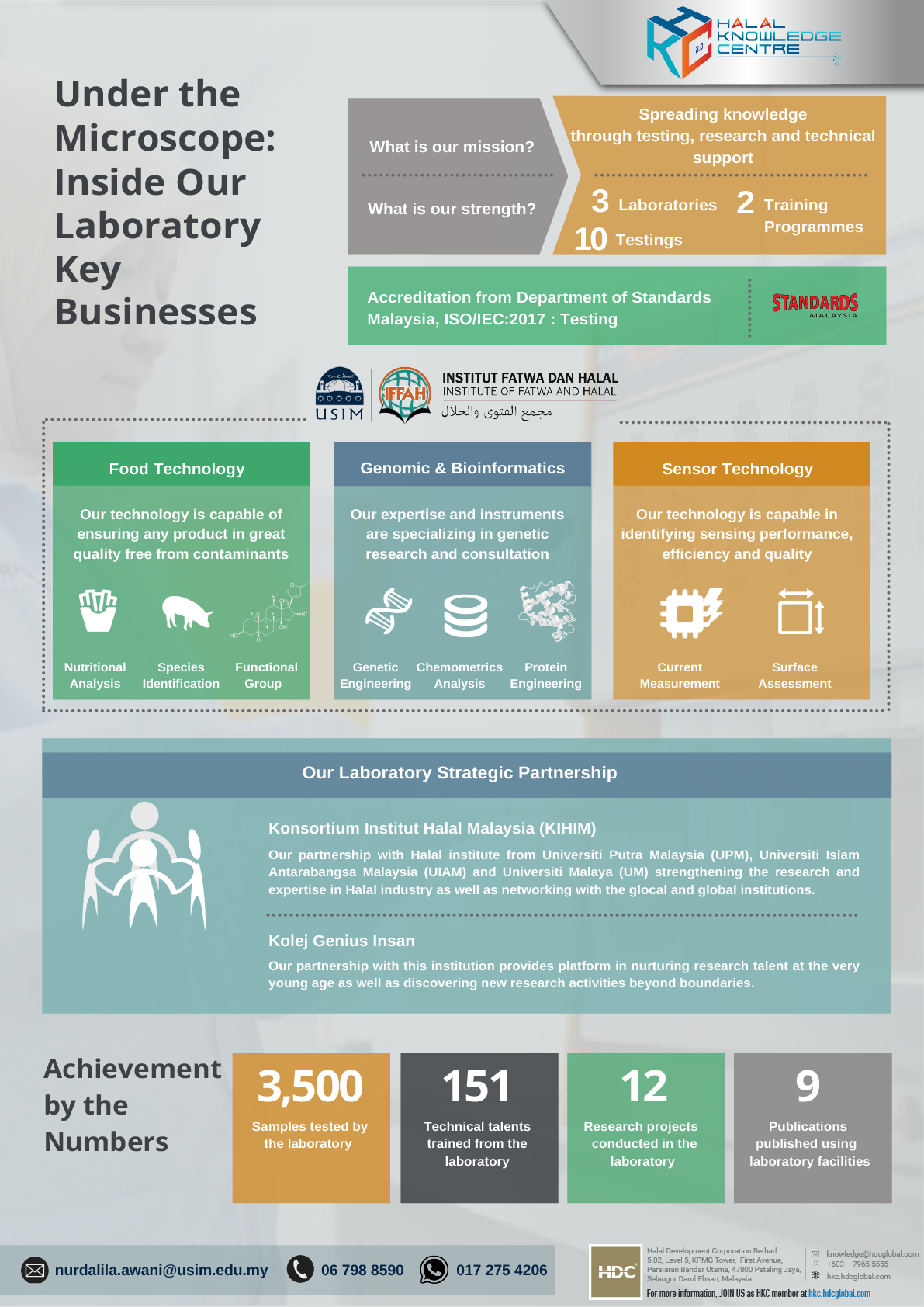 Under the Microscope: Inside Our Key Labor...
20 Sep, 2021
Institute of Fatwa and Halal (IFFAH) were established since 2019 with synergizing of fatwa and halal institute to contribute holistic value to the nation. Besides fostered smart partnership with va...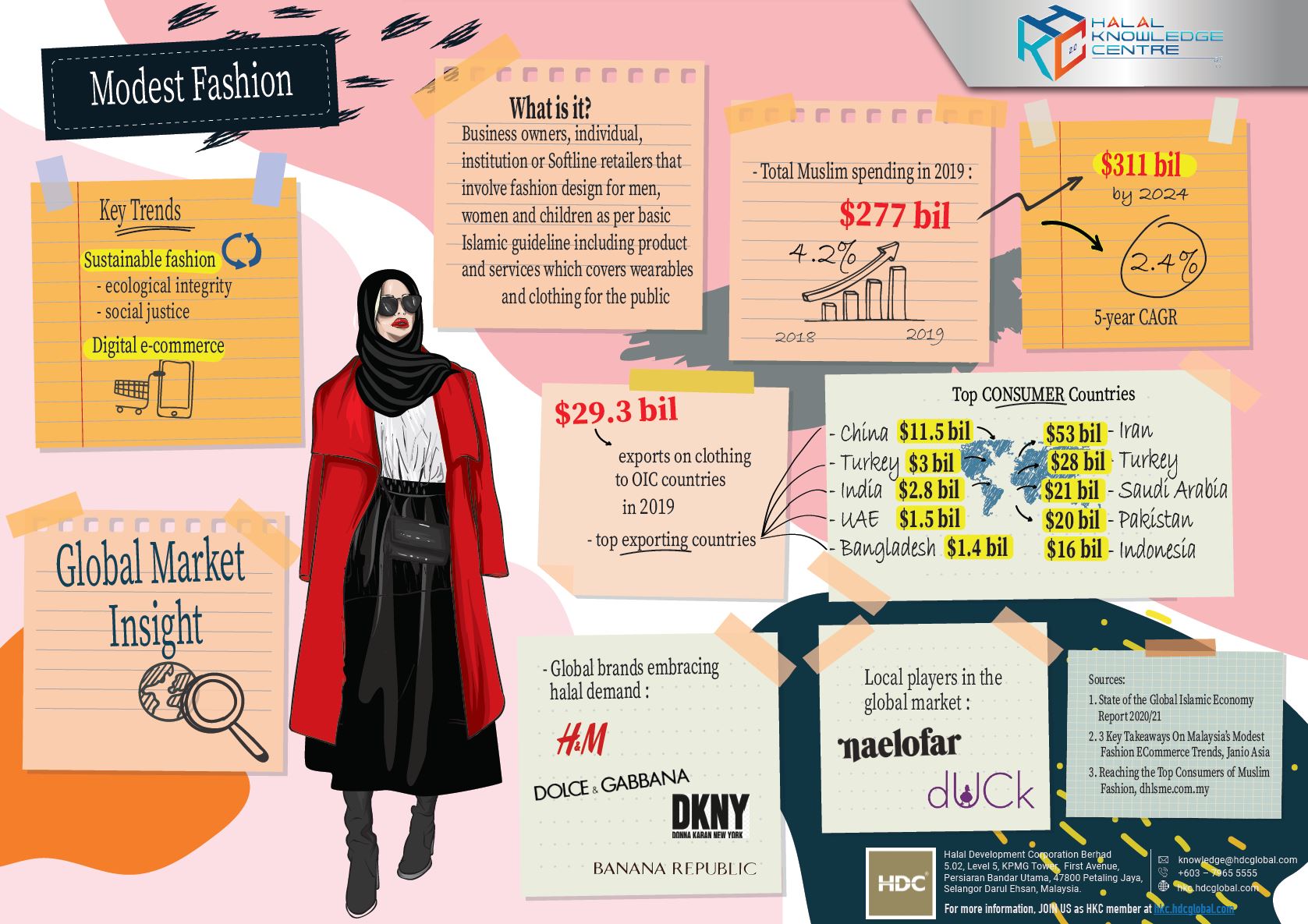 Modest Fashion: Global Market Insight
19 Jul, 2021
Business owners, individual, institution or Softline retailers that involve fashion design for men, women and children as per basic Islamic guideline including product and services which covers wea...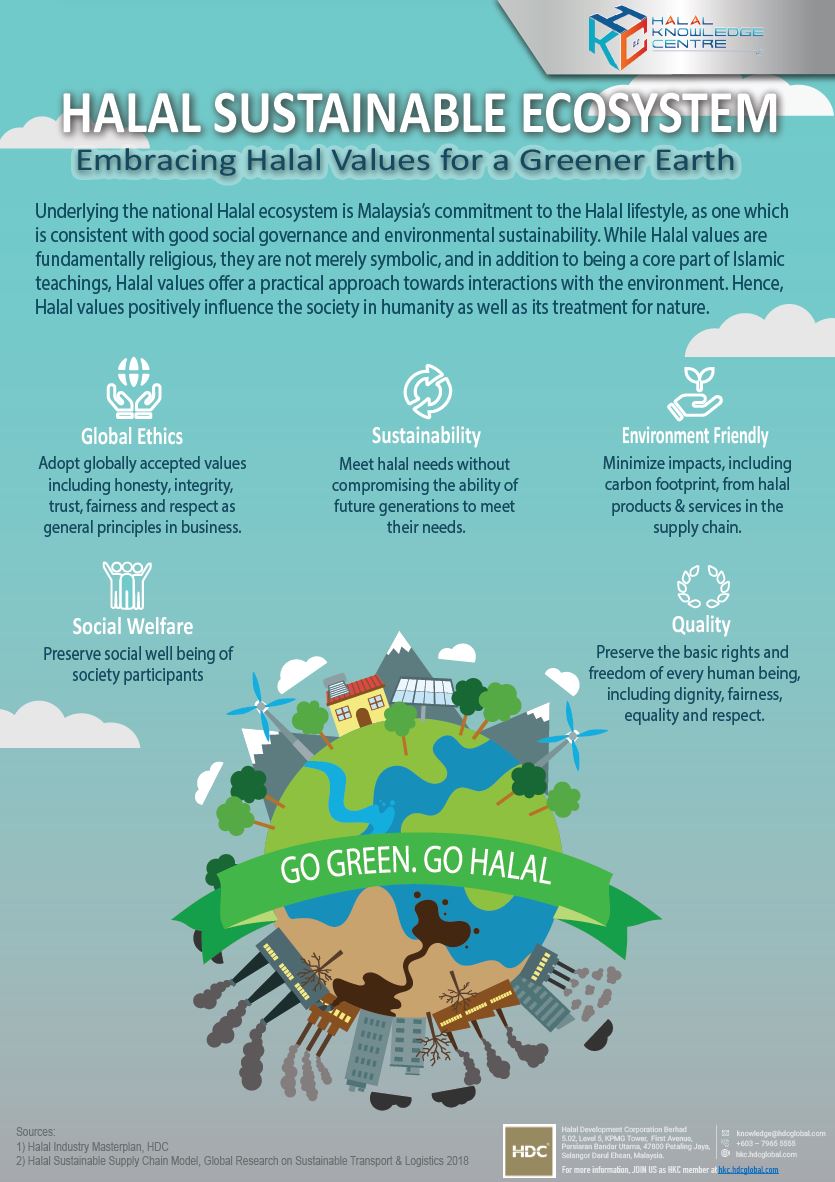 Halal Sustainable Ecosystem
19 Jul, 2021
Underlying the national Halal ecosystem is Malaysia's commitment to the Halal lifestyle, which is consistent with good social governance and environmental sustainability.